Elegance and avant-garde (Elegance and Edge) was the ema that Christopher Guy championed Throughout his brilliant career, two attributes that would be materialized in a prodigious way in his luxury furniture scattered around the most glamorous salons in the wide world, from Beverly Hills to Macau.
Of English origin, his cosmopolitan spirit and artistic sensibility would make him an indefatigable traveler, especially his long stays on the French Riviera that would leave an indelible mark on his hedonistic concept of art and life.
A great connoisseur of French furniture and its variants over time, but also an avid observer of contemporary tastes, he knew how to create his own style that would gradually adapt to the needs of each era and that would be embedded in a long tradition. The timeless character and inimitable quality of his designs have been widely praised and claimed by the international market.
Design implied for Christopher Guy a complete philosophy of life, in which terms such as simplicity and sophistication, classicism and modernity, were not opposites but complementary.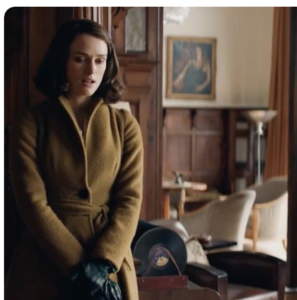 Its furniture has been part of the props of many Hollywood films, such as Ocean'sThirteen , Charlie's angels 2 , The Thomas Crown Affair , TheDevilWears Prada Y Royal Casino . They also decorate the most prestigious hotels and residences. He has received awards and accolades from leading international design institutions such as the British Interior Design Association, Otis College of Art and Design, Las Vegas Design Center, and DesignIcon.
Christopher Guy was a legend in life, and his aura continues to shine after his passing in 2020. The conspicuous designer founded and was CEO of the luxury decorative furniture brand, Christopher Guy (CG). Guy passed away in 2020. Its vast collection is still active, with CG locations in Singapore, Los Angeles, New York, Dubai and London. Each piece of furniture is a unique piece, with a Christopher Guy design and high quality craftsmanship.
Setdart is putting up for auction about twenty pieces of furniture designed by Christopher Guy, which reveal his ingenuity to reinterpret old models such as laschaiselongues, "confidant" sofas, Versailles-inspired armchairs, elegant chests of drawers and armchairs with a bit of mischief. Historicist inspiration, simplicity combined with sophistication, craftsmanship, quality of wood and upholstery characterize Christopher Guy's designs.
See, for example, the fluid movement of the design of the Féraud-type sofas (lots 35148199 and 35148194), with their soft hand-carved curves, dialoguing with each other, from the cabriolet legs to the slight hills of the backrest gathered in the central oval.
Also noteworthy is the endless chaise longue (lot 35148204), almost five meters long, also with the elegant design subject to a subtle play of curves, folds and folds, giving the wood the ductility of paper.
Another characteristic element of Christopher Guy's genius is shown by the legs crossed like two sabers that the designer baptized with the name of Chris-X, and for which he was inspired, as he commented in the interviews, in the corseted waist of Scarlett O ' will do in "Gone with the Wind" and on the crossed legs of a dancer. The Chris-X was applied to scissor chairs and also to dressers like the one that Setdart is auctioning under the number 35148244.
We invite you to visit Christopher Guy's furniture gallery at Setdart Auctions, and be captivated by the timeless charm of this collection of unique pieces, as the only occasion is to acquire them.