Jose Maria Sert (Barcelona, 1874 – 1945) f He was the most eminent decorator painter of his time, and his style was characterized by great imagination at the service of a rhetorical language influenced by Goya's orientalism and expressionism.
His unique and unmistakable character found great acceptance among the well-to-do classes around the world, who hired him to carry out numerous decorative projects. More than seven thousand square meters of palaces, great halls and international private residences saw their walls decorated with the solemnity of Sert's paintings, at a time when mural painting was beginning to look obsolete and demodé.
José María Sert enjoyed many international projects. In Great Britain he decorated the mansions of Sir Saxton Noble, Lady Ripon, or the castle of Philip Sassoon, among others. In Palm Beach (USA) he painted the residence of Mr. Joshue Cosden, while in New York he decorated the Rockefeller Center and the Waldorf Astoria. Finally, in 1934 and 1935, he made one of his most outstanding works: the Francisco de Vitoria room at the League of Nations in Geneva.
One of the Catalan's most outstanding commissions was the decoration of the walls of the hunting lodge of the Château de Laversine in Chantilly, one of the ostentatious estates of the Rothschild banking family. The project, carried out between 1917 and 1920, consisted of the realization of four paintings on wood corresponding to the four continents and seasons of the year. Thus, America was winter; Europe, autumn; Asia, spring and Africa, summer.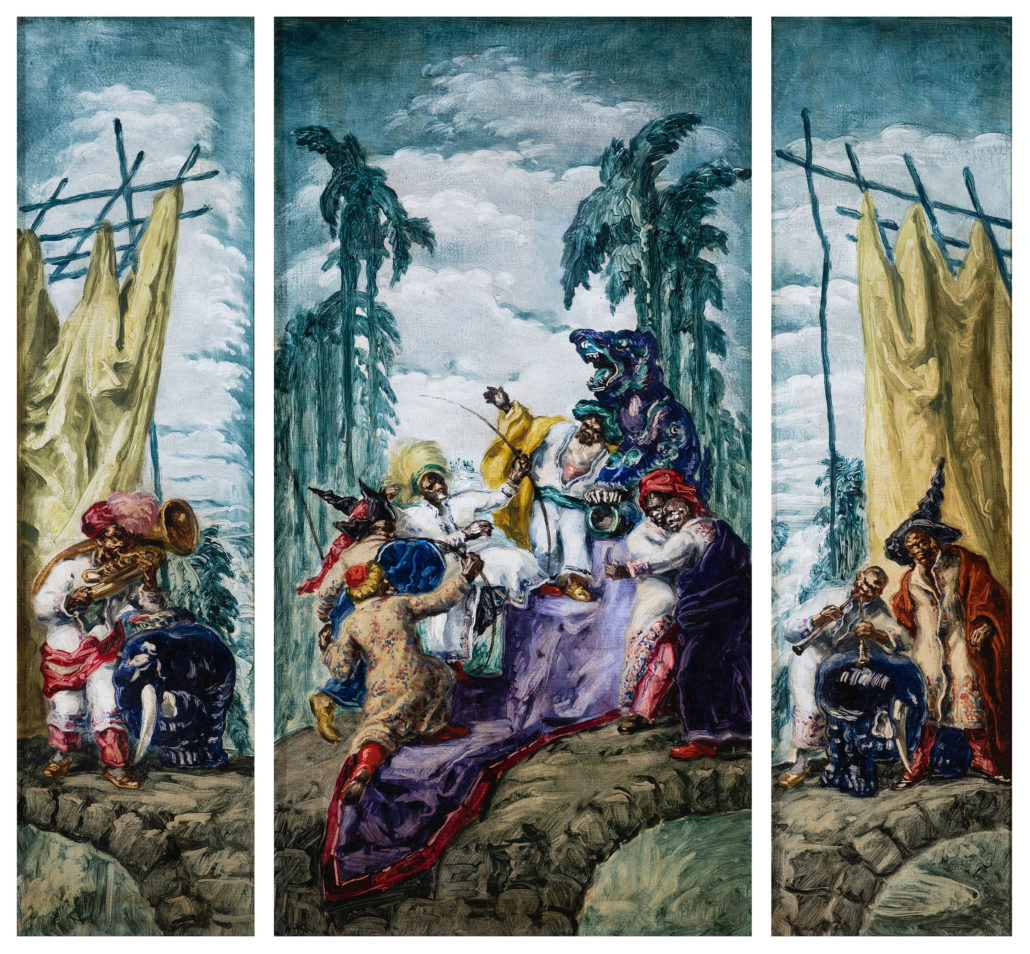 Setdart will put out to tender on May 18 the three preparatory sketches corresponding to the panel of «Africa o el verano» ( 35233455), a unique opportunity that immerses us in the origin of one of the most outstanding projects of the prolific painter. The interest of the ensemble that we present is increased by the fact that, while the National Museum of Art of Catalonia preserves "Autumn" and the Reina Sofía Museum in Madrid houses "El Invierno" and "Laprimavera", "El verano o África »Is in a private collection, not being able to be enjoyed by the public on foot, as it is the case with the other three tables.
.