Curiosities about José Guerrero
José Guerrero has established himself as one of the fundamental references of contemporary Spanish painting. His career, as intense as it is personal, shows us the incessant experimentation and continuous evolution of an artist who, even shortly before his death, continued to create with the same dedication, with which he achieved success and resounding recognition in the United States.
His homeland, his link with Federico García Lorca or his American adventure, are just some of the events that profoundly marked the future of a professional career, intimately linked to his life experiences. After more than six decades dedicated to art, there are countless events, curiosities and anecdotes through which we can discover the true artistic dimension of José Guerrero
1) Guerrero worked in the same studio that Alonso Cano had done centuries before
During his training stage in his native Granada, Guerrero was able to have his first studio in the same place where three centuries before one of his artistic references from his youth had worked: the baroque master Alonso Cano. Located in the bell tower of the emblematic cathedral of Granada, Guerrero was able to develop his artistic activity in exchange for ringing the bells when instructed to do so.
2) "Pepito Guerrero wants to paint like a very bad, very bad painter named Picasso"
Such an affirmation was made by one of his professors at the Granada School of Arts and Crafts, ridiculing the work of José Guerrero and evidencing the absolute rejection of any avant-garde expression that opposed the prevailing academicism. The confrontation between the two provoked in Guerreo certain doubts in relation to the direction that his trajectory should take.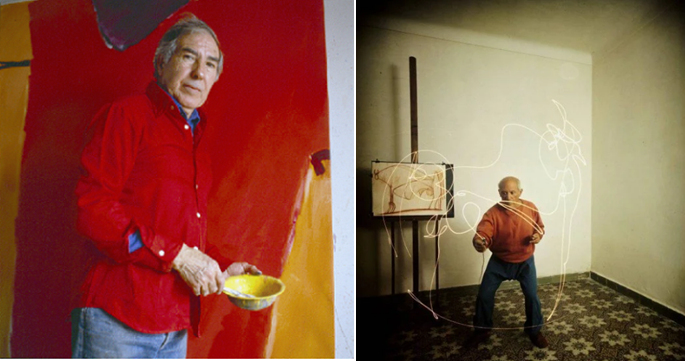 3) "I remember the shock that the first Pollock exhibition gave me… It was like burning inside. A fire that was stimulating me to paint … They were works as new as I had never seen in Europe. It will take me five years to recover from this change in life, environment, art ".
After settling in New York with his wife, Guerrero discovered a new way of understanding art that would forever change the direction of his career. Guerrero often expressed the profound impact caused by the works of Pollock, Rothko, or Motherwell, finding in them a new form of artistic expression more in keeping with the times.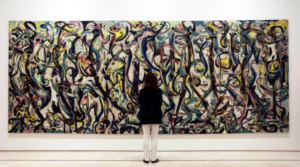 3 ) "Throw the brushes in the air and go!"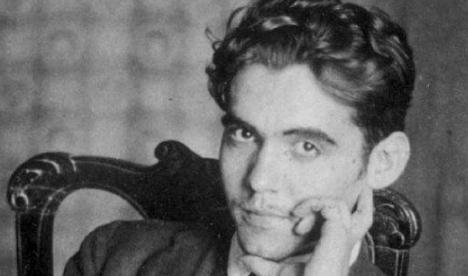 After the dispute with his teacher, the poet Federico García Lorca addressed these words to his friend, recommending that he leave his native Andalusia so that he could develop his art in full freedom. In fact, Guerrero's relationship with Lorca left a deep mark on the painter, whose monumental canvases of Lorca evocations find their culmination in the series "La brecha de Viznar" in which it is a clear and heartfelt tribute to his admired Lorca.
5) The exhibition with Joan Miró at the Arts Club of Chicago would mark the beginning of his success in the United States
In 1954, his first big break came. As the painter himself explains "The director of the Ars Club in Chicago came to New York with the idea of making an exhibition of two Spaniards. He visited several studios, including mine. "Guerrero would end up being chosen to exhibit his work alongside Joan Miró's, which according to Guerrero was" one of the greatest emotions of my life. " Shortly afterwards, he exhibited regularly at the prestigious gallery of Betty Parsons, the great dealer of Abstract Expressionism.
6) "I can't help it, the color is inside me, it belongs to me, and even with my eyes closed I still see color"
Guerrero expressed in this way the vital importance he attached to color in the configuration of his plastic language, giving it a very personal symbolism related to his memories and experiences. In recent years, his role has become even more intense, in works that, like "Encuentros", immerse us and envelop us in an apotheosis of color dominated by the vibrant and enormous monochrome fields, where perfectly defined stripes and simplified forms to the extreme, they pierce and tighten the composition.