Watch collecting is an activity that is clearly on the rise and the Rolex Daytona is one of the most desired models by collectors. These are the five reasons:
Its history and tradition related to motorsports.
Rolex's alliance with motorsport dates back to the 1930s, when Sir Malcolm Campbell broke the 300 mph barrier at the wheel of his Bluebird Speed Record car, with a Rolex on his wrist.
In 1959, Rolex partnered with Daytona International Speedway of Florida, which in 1963 would eventually give its name to the legendary chronograph, the Daytona Cosmograph. The origin of the name lies in its choice as the official timekeeper of the circuit.
The Daytona was designed specifically for racing enthusiasts, bearing the name of one of the world's most popular annual racing events.
Iconic owners.
Paul Newman and the Rolex Daytona formed an unbeatable duo. When actress Joanne Woodward, shortly before the start of the filming of the movie "500 Miles", gave her husband, Paul Newman, a Daytona as a lucky charm in 1968, it marked the beginning of the actor's enduring affection for the brand, making it an icon of desire.
In the 1960s, the Daytona series sold very little. However, thanks to the famous actor wearing a Daytona, the watch experienced a late renaissance and soon became a sales success. The blue-eyed actor wore his personal edition for several decades in private, in movies and in car racing. In the 1980s, watch collectors began labeling the Ref. 6239 "Paul Newman" Daytona, thus gaining much popularity.
The reliability of its movement.
Outstanding reliability has been an undisputed constant for Rolex. Although technically the movements used for the first Daytona were comparable to the chronograph movements of the time, in 1988, twenty years after the launch of the Daytona, Rolex decided to improve the successful "Zenith" automatic caliber, making it one of the best automatic chronographs of its time.
Its simple but perfectly balanced design.
The design of the Rolex Daytona is virtually unmatched in its simplicity and balance with that of any other chronograph model. Intensely contrasting colors, from the main dial to the subdials, in a superbly composed gold or steel case, make this watch irresistible.
The jeweled Daytona with colored dials demonstrate that it is possible to combine a sports watch with precious stones. Today they are available in almost any material and design, while still reflecting their origins.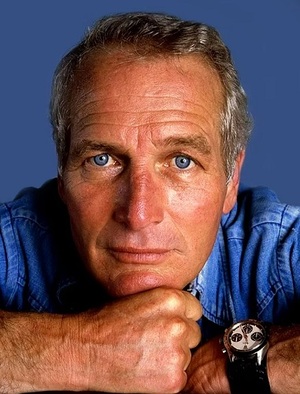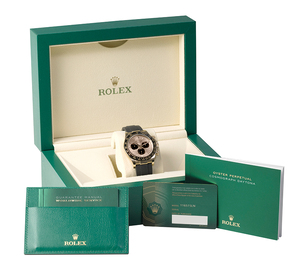 5. Revaluation.
Many watch enthusiasts love to make money buying and selling watches and one of the number one brands to fatten their bank account is undoubtedly Rolex. Its models have increased in value considerably in recent years and the Daytona is one of the most prominent examples.
In 2017, a major milestone with huge publicity impact occurred when Paul Newman's personal Daytona was auctioned in New York for $17,752,500. This makes it the most expensive vintage wristwatch ever sold to date and breaks all previous price records.
Related Posts