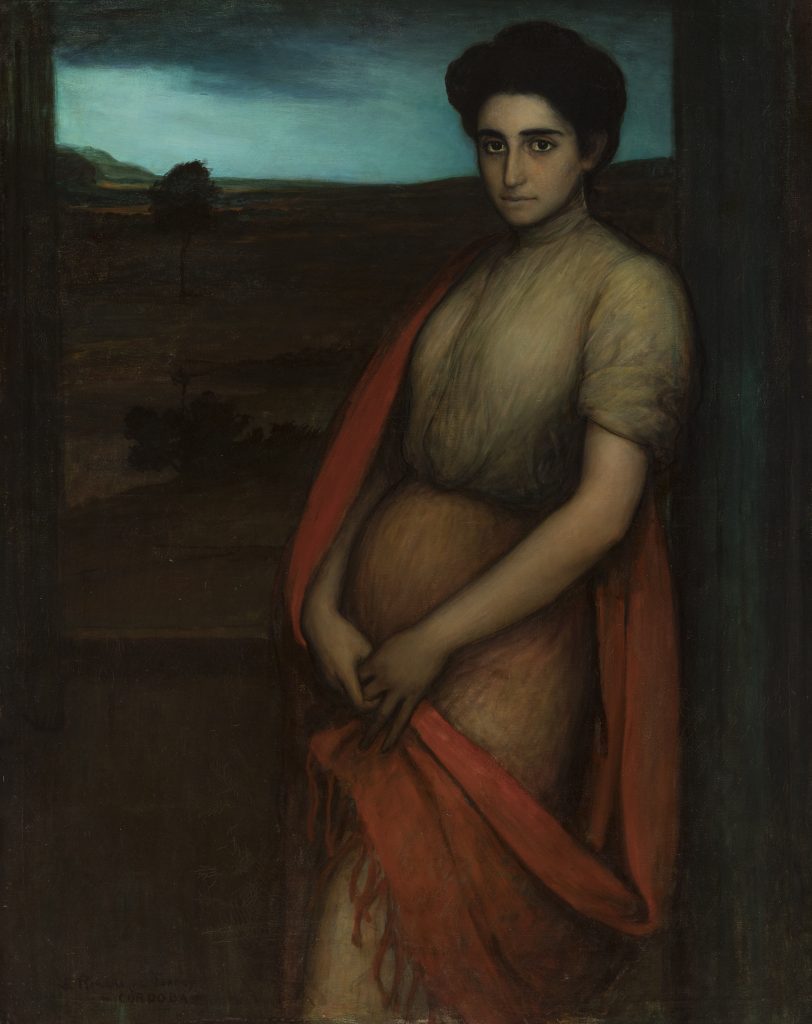 Julio Romero de Torres
Blessing.
Oil and tempera on canvas.
130 x 110 cm.
Provenance: private collection, Córdoba.
It is said of this work that the character represented is the pregnant artist's wife, Francisca de Pellicer, whom he married in 1899 and with whom he had three children. This work is aesthetically linked to works such as Carmen, Nieves, María Rosario and Fuensanta, names that inspired Valle-Inclán himself in his works. The realization of this work can be framed in the first decade of 1900 thanks to the composition and the color range used by the artist. There are other paintings with the same title, although the only element in common is the position of the hand with the fingers as a blessing as an exaltation of spirituality.
In this case, the character is leaning against the door, wearing a simple dress to which is added a red shawl that falls over his shoulder and is gently held between his hands, taking the opportunity to indicate his pregnancy. Silence and austerity are two words that
perfectly define the scene. It is also an unpublished work that. Despite being mentioned on several occasions, it has not been exhibited to date.