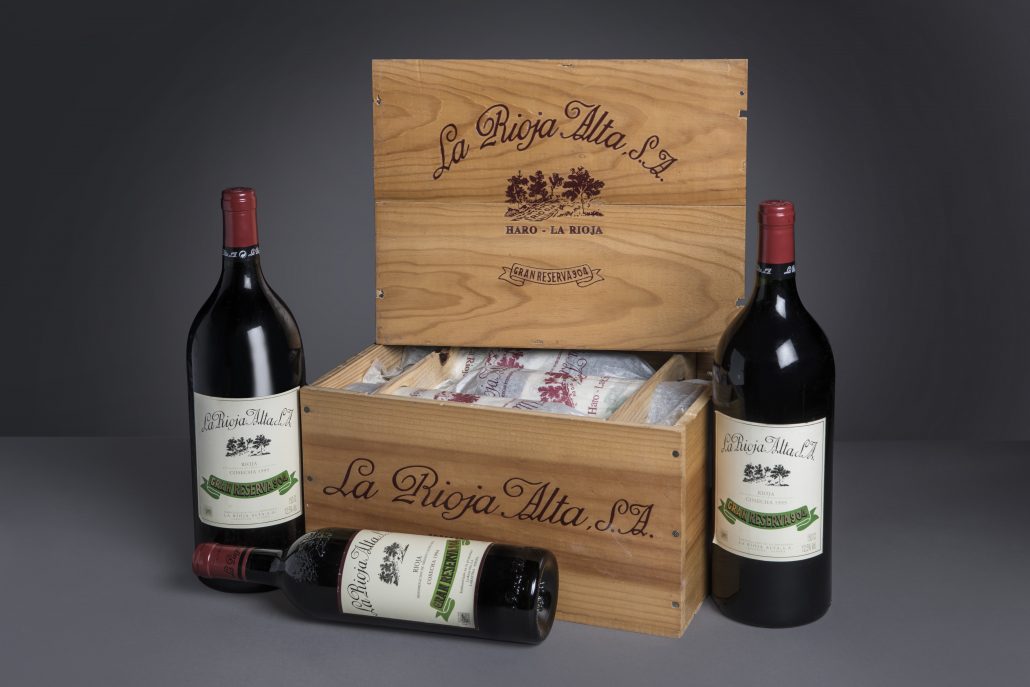 La Rioja Alta, SA is one of the most admired wine brands in international markets. The winery based in Haro (La Rioja) appears for the first time in 2021, in the list "The Worlds Most Admired Wine Brands" which is published annually by the prestigious magazine Drinks International including the most prestigious firms in the world.
To compile this exclusive roster, Drinks International has surveyed hundreds of wine experts from around the world, including Master of Wine, wine writers, sommeliers, buyers, restaurant owners, educators, etc.
Setdart, in its next auction of wines and spirits, brings together an important collection of red bottles from Rioja Alta SA, among which we can mention, for example, the Magnum Gran Reserva 904, vintage 1995 (lot 35238469) , or the four bottles Gran Reserva 904 vintage 1994 (lot 35238459)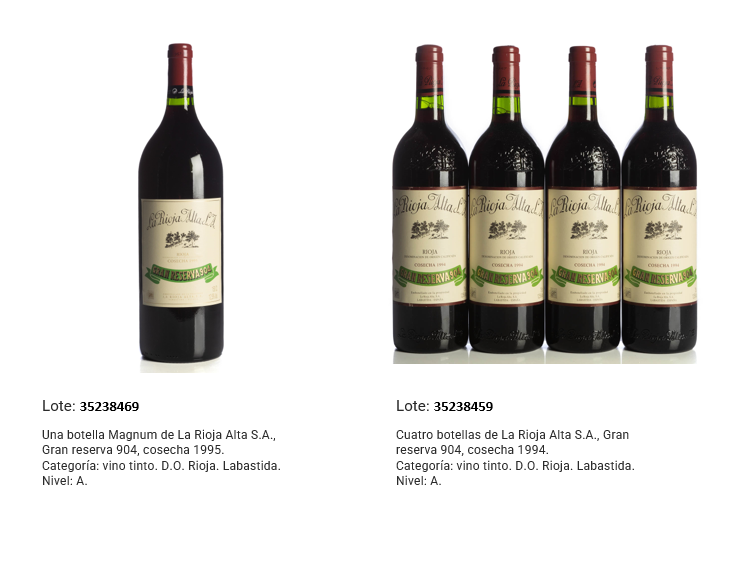 The Sociedad Vinícola de La Rioja Alta SA was founded in 1890 in the Barrio de la Estación de Haro. In these first years, the Frenchman Vigier was hired to take the technical direction, and soon the elaboration that today we call classic would be mastered. In 1891, the company was renamed La Rioja Alta SA To this day, the company continues to defend the initial idea of its foundation, jealously preserving the creative and entrepreneurial spirit of its founders. It maintains a great respect for its history and philosophy, something that can be seen not only in its way of making wine, but also in its brands, its close relationship with the city of Haro and its permanent dynamism.
On the other hand, the presence of Spanish brands is increasingly notable in these quality wine lists. In this same wine auction, which ends on July 29, other brands can be acquired that are also spearheads in the international market. Let us cite, for example, the batch of bottles Pintia Vega Sicilia 2004, in the red variety of Toro(lot 35238419 ) , or the three Federico Paternina bottles with denomination of origin of La Rioja, Gran Reserva from 1928(lot 35238427 ) .
Bottles of Paternina 1928 Gran Reserva were first bottled in the mid-1940s. Its high quality led the owners to store some of the barrels for a further 25 years, always in the old Rioja wineries of Ollauri Conde de los Andes. This last batch of bottles was bottled in 1968, fully exploiting all the properties of the wine. Bodegas Paternina is based in Haro, in La Rioja, and was founded in 1896. It produces wines and spirits, and has been awarded a gold medal in wine competitions in Germany and Spain.
We invite you to enter this select online wine cellar, a unique opportunity to be seduced by the exquisite quality of the lots being auctioned.