Stars like Audrey Hepburn and Sean Connery, as well as all the great royal families have found in Marbella Club Hotel the perfect retreat. Their rooms witnessed lavish parties, steamy love affairs, and even state decisions.
On April 21st and 22nd Setdart is proud to offer up for auction a selection of pieces, the setting of an entire era. Two of the most special places in the complex are, without a doubt, the iconic Champagne Room and the Villa del Mar . The last one was built by an eccentric millionaire and playboy Argentine, who dazzled his guests with unique works of art and antiques. Those who want to relive a mythical evening in one of the most spectacular properties on the Costa del Sol, can purchase the original chairs of the Villa del Mar dining room or a Louis XV clock in gilt bronze and tortoiseshell with almost three at the next Setdart sale. centuries.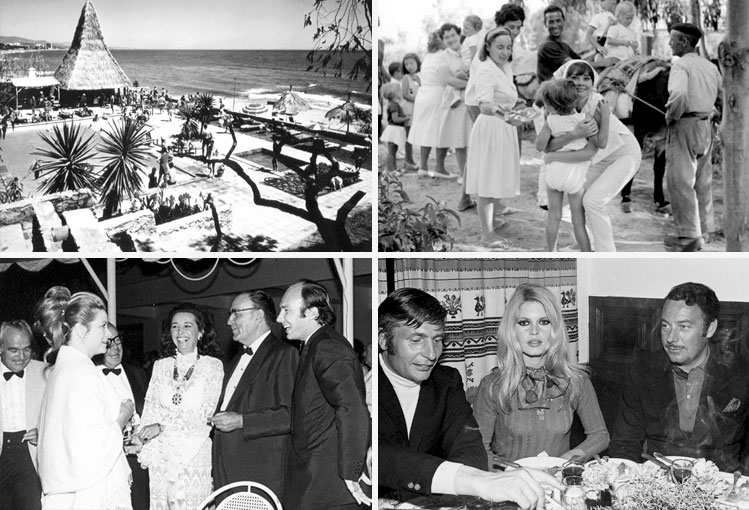 Designers of international stature such as Christopher Guy and Jean Pierre Martel left their mark and brought a chic and fresh touch to each of the spaces, in the Villa but particularly in the iconic Champagne Room . The "Tu y Yo" sofa, with a design inspired by the great palatial parties, evokes the joy and fun of Marbella nights featuring icons such as Brigitte Bardot or Enrique Iglesias.
Princesses, presidents, artists were delighted to hear the illustrious composer Leonard Bernstein play, who was spending the summer at the Marbella Club with the Hollywood elite. The 19th century London piano used by the musician during his stays still sounds like an echo of those evenings.
The treasures can be acquired by admirers and nostalgic of the golden age of Marbella through Setdart's easy and totally online platform, from anywhere in the world. The lots will be exhibited during the first weeks of April on the website www.setdart.com. Minute by minute, buyers will be able to follow live the evolution of their bids during those days, until the last second. The content of the auction consists of all the decoration of the Champagne Room and Villa del Mar, offering an eclectic mix of antiques and design.