Setdart has brought together a large and heterogeneous group of works to be part of the contemporary art auction on October 19. Some of the most representative names of the 20th and 21st centuries make up this collection, from Joan Miró to Miquel Barceló, also featuring pieces by Spanish artists present at all international events such as Bernardí Roig.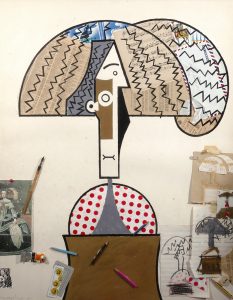 One of the star pieces of the upcoming auction is a Menina by Manolo Valdés , a collage in which a variety of techniques converge and which was part of an exhibition at the Sen Gallery in Madrid (see "Composition", 1982, lot 35215018) . In this exhibition, Valdés paid tribute to different artists dedicating a personalized menina to each of them, according to their style or movement to which they belonged. In this type of interpersonal and postmodern winks, Valdés managed to express himself with great ingenuity.
From Barceló, we put out to tender the impressive canvas "Crâne à l'Âne" , 2006 (lot 35266281), a material composition of great expressive force , where the autobiographical element is interwoven under subtle symbolic references.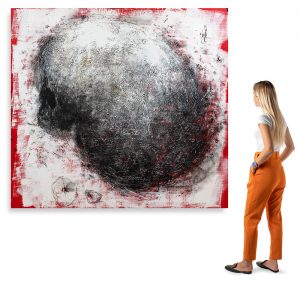 Another particularly captivating work, entitled "Appearances", 1966 (num. 35147563), is that made by one of the most notorious figures of the Cuenca school, Gustavo Torner, who by means of organic elements such as roots and stems suggested the limbs of birds. , thus confusing the animal and plant kingdoms.
Antoni Tàpies appears on this occasion represented with a drawing destined to design the cover of a book by his admired Joan Brossa, "Rua de lletres" (Poesía rasa, num. 35227447). "Poesía rasa" (1970) would contribute to publicize this peculiar Catalan poet, who at that time was still little known in the cultural world.
The one who was one of the founding members of the El Paso group, recently deceased, Luis Feijo, has been included in this auction on the 19th with one of his key paintings, "1195" (lot 35221891), from 1980, the year in which his work turned towards the maximum formal essentiality.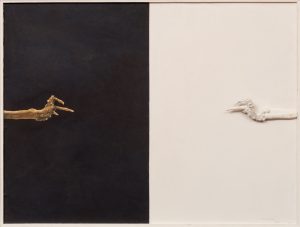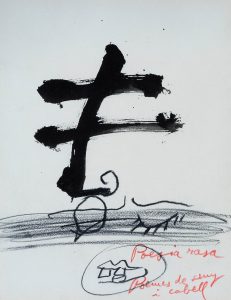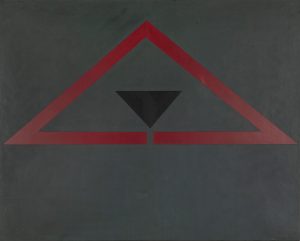 An artist who never ceases to amaze us, demiurge of magical worlds and metamorphic and unclassifiable creatures, Cuban Roberto Fabelo, delights us on this occasion with sculptures, paintings and drawings such as "The Garden of Night" (lot 35216977).
As you can see, once again variety meets quality in our next contemporary and contemporary art auction.