Setdart welcomes this great altruistic gesture at its headquarters, organizing this charity auction by the artist Teresa Unsain on November 30 on our web portal.
"The impact that the destruction of the houses and the fields caused by the mass of lava descending like a river towards the sea was devastating. This destructive force of nature determines the smallness of the human being and makes you reposition yourself as a being. tiny in the universe ". These are the words of the painter Teresa Unsain, to whom the chilling ecological and human disaster has motivated not only an immense pictorial series but also the generous initiative of organizing a charity auction in favor of those affected by the La Palma volcano.
Setdart welcomes this great altruistic gesture at its headquarters, organizing this online charity auction. Many of the works by this Barcelona painter (who currently resides in Valencia) have been made as a result of the volcanic eruption. They show skies traversed by electric discharges, or horizons shimmering in disturbing but beautiful amber atmospheres. Others represent the volcano regurgitating lava that advances like a formless and silent monster over the sleeping city. All of them are made with the encaustic technique on wood.
The auction is completed by other paintings by the same artist who, although they deal with other urban and landscape themes, share that characteristic and inimitable style of hers, with which he makes us enter a world plagued by indomitable forces.
The proceeds of the sales will go to the Cabildo de La Palma, which has set up a specific account for those affected by the volcano.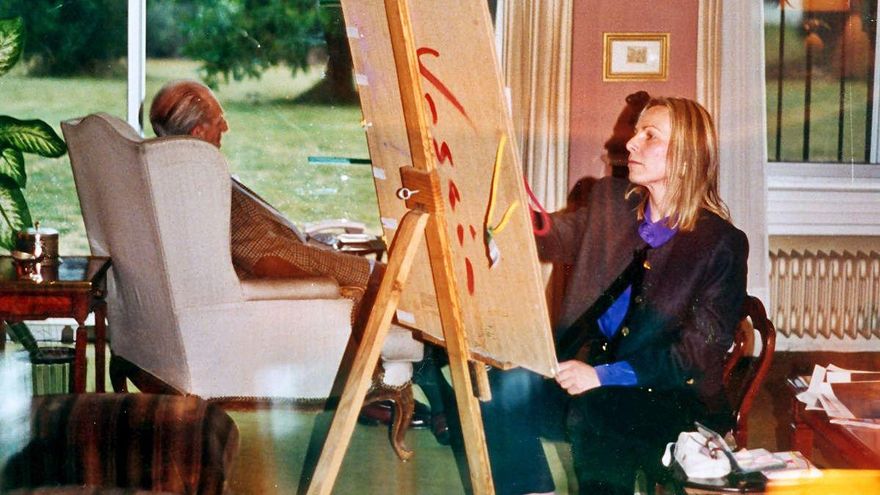 Setdart appreciates the trust placed by Teresa Unsain, and feels enormous satisfaction for having been the auction house chosen by this great artist and not a lesser person.
Unsain has numerous international recognitions and exhibitions to his credit, having shown his work at the MEAM in Barcelona, at the Art Tentation Fair in Monaco, at the Museum Galerie Rosmolen, in Miami. She has been awarded the First Prize, La Mujer en el Realismo del Siglo XXI, with the Ynglada Guillot Prize, among many others.
This is a special opportunity for lovers of art and good causes.