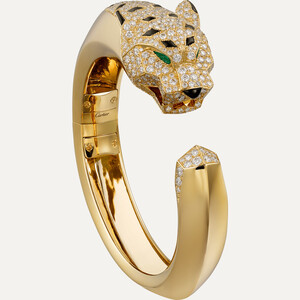 You only have to look at the most important red carpets to realize how exotic fauna plays a leading role in many of the jewels of the world's great firms. Bracelets, rings, earrings and necklaces are decorated with majestic wild animals, a true trend to which firms such as Cartier are joining, who has already established their famous Phantère as a hallmark.
Elegant and sophisticated, the imposing ferocity of wild animals awakens the deepest instincts of artisans and masters of fine jewelry, who see nature as an inexhaustible source of inspiration. The advanced techniques and meticulous research involved in its artisanal creation process, added to the high-quality diamonds and precious stones that adorn and adorn their bodies, turn these types of pieces into authentic collector's jewels.
To the high quality of the jewels must be added the meaning that they hide: the panther symbolizes power and triumph since ancient times; the snake, who sees the Bvlgari firm as its highest representative, embodies eternity, wisdom and passion, and the tiger is related to wild beauty.
In this line animal jewelry Two of the star lots that Setdart will tender on October 14 are contextualized in its special auction dedicated to jewelry from high standing. On the one hand, the 18 kt yellow gold necklace, with a blued panther with diamonds and a total weight of ca. 10.00 cts., (lot 35251189 ), a creation by the Sanz de Barcelona firm of great beauty and sophistication; on the other hand, the Carrera y Carrera pendant with chain, also in 18 kt yellow gold and diamonds, with a total weight of ca. 4.00 cts. (lot 35196378 ).
Both batches demonstrate how the animal kingdom, fierce, provocative, and even sometimes unknown to humans, captivates lovers of high jewelry. A whole world of class and distinction, now at your fingertips at Setdart.com.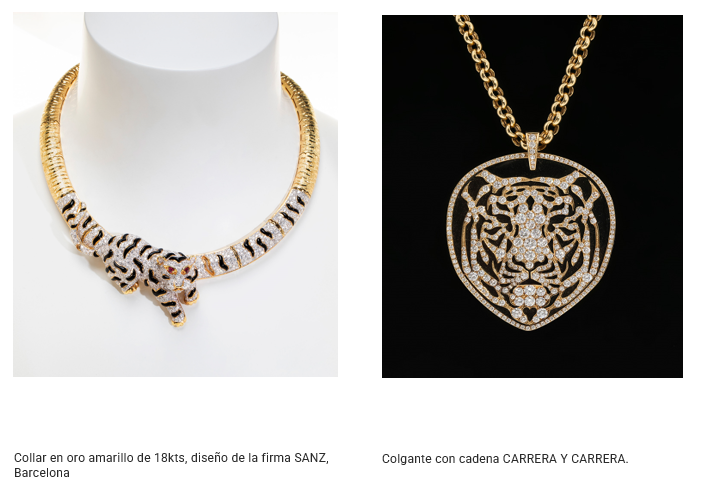 Related Posts